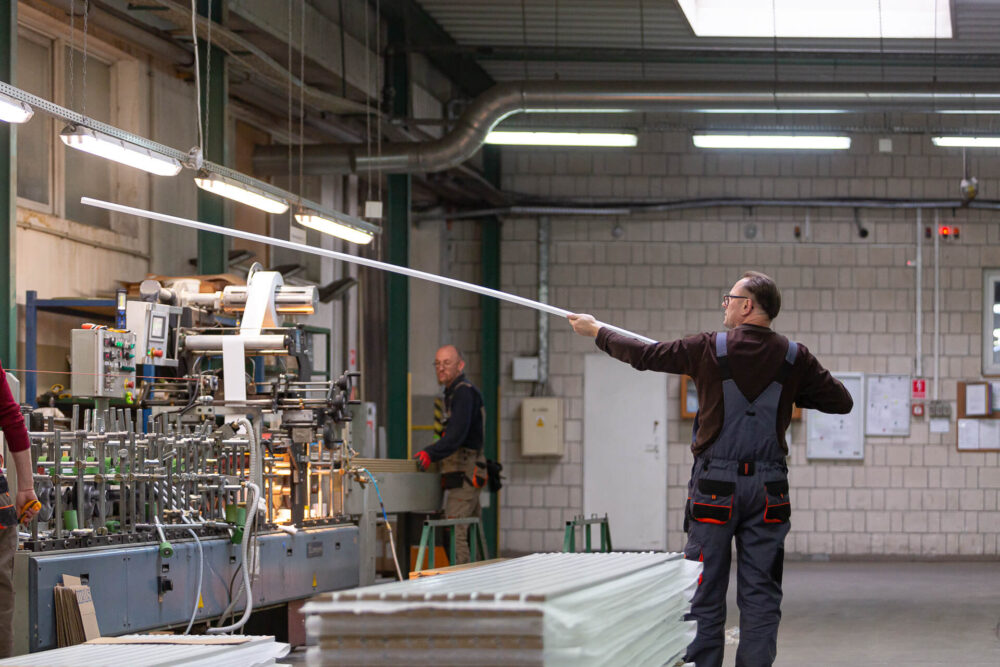 Technology
Constant flattening
Modern finishing technology for strips, profiles and panels
A modern method of narrow element finishing
In the process of constant flattening of narrow elements, such as strips, profiles and panels based on MDF or chipboard, a reactive PUR adhesive is applied in the HOT MELT LAMINATION continuous technology, and then a polymeric PVC, PP, PET or finish-type film is applied. As a result, the elements have an even, perfectly finished surface.


See our
other technologies
Do you have questions? Contact us.
We will be pleased to answer all questions about MELACO's offer, terms of cooperation and orders. Write or call us.
ul. Ciepielowska 9
67-100 Nowa Sól
Poland
Piotr Walczak
kierownik działu sprzedaży
Leszek Niemczynowski
specjalista ds. sprzedaży