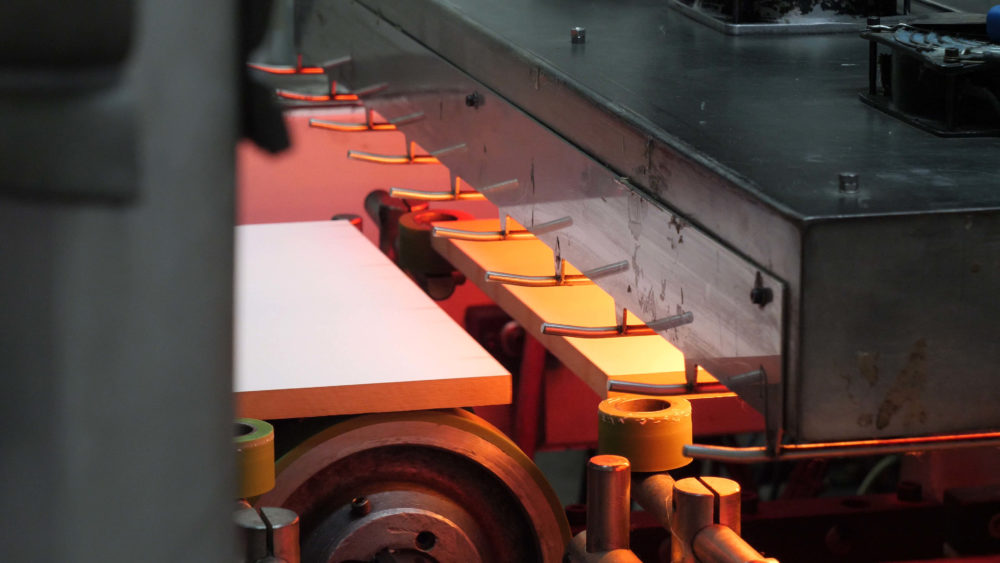 Technology
HOT MELT LAMINATION
Modern technology used in the production of furniture boards and strips providing high quality finish.
Continuous lamination technology
HOT MELT LAMINATION is considered to be one of the most modern production processes ensuring excellent quality of the finished surface, which has won recognition of many furniture manufacturers. It is used in the production of postforming COMPLETE SKIN furniture boards and strips.
Components perfectly finished in every detail
During the process the PUR reactive adhesive is evenly applied to the chipboard or MDF board and immediately coated with a PVC PP,PET or finish-type polymer film. This gives the component a perfectly finished surface and the adhesive bond is highly resistant to moisture and elevated temperatures.


See our
other technologies
Do you have questions? Contact us.
We will be pleased to answer all questions about MELACO's offer, terms of cooperation and orders. Write or call us.
ul. Ciepielowska 9
67-100 Nowa Sól
Poland
Piotr Walczak
kierownik działu sprzedaży
Leszek Niemczynowski
specjalista ds. sprzedaży