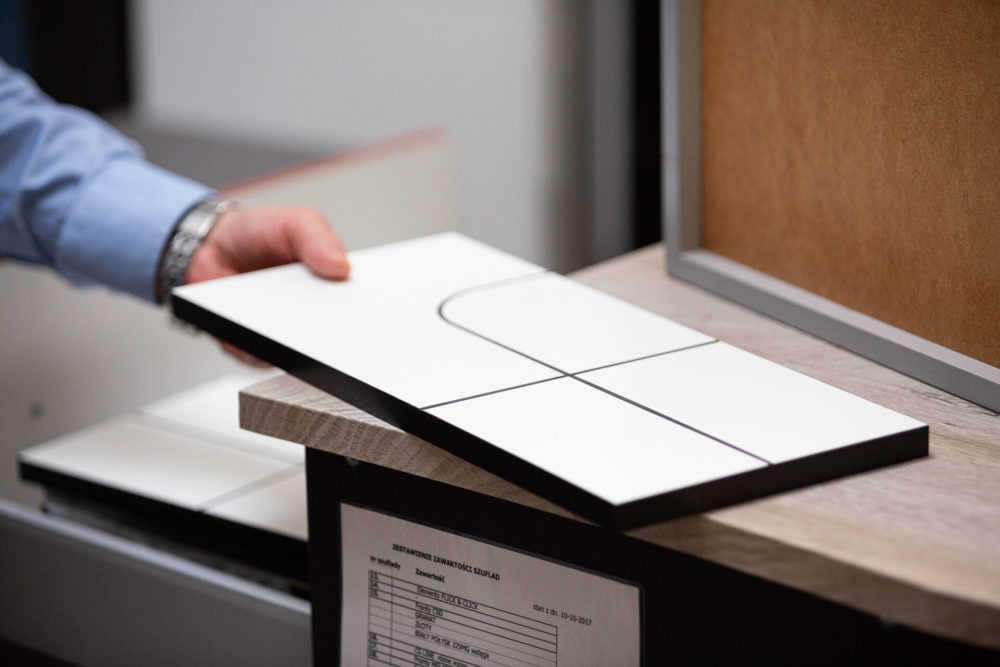 Technology
MICRO MILLING™
Innovative technology of furniture board surface finishing.
Technology with unlimited possibilities
MICRO MILLING™ technology provides a unique surface finish of COMPLETE SKIN boards and gives designers and manufacturers enormous design possibilities. Using it in the production of components allows to create furniture or interior design elements with a unique, modern look.
Discover the potential of MICRO MILLING™
The technology consists in the precise processing of the surface covered with a two-layer film. Milling the outer layer enables to obtain an attractive visual effect. The high-precision units and software allow perfect reproduction of any pattern, from minimalist lines and geometric figures to complicated, rich ornaments.
Colour and texture
In the production process we use films according to the MELACO production program and specialized two-layer films. On individual order, there is a possibility to use a different colour version indicated by the customer.
Examples of MICO MILLING™ technology:
kitchen furniture,
room furniture,
bathroom furniture,
children's furniture,
bedroom furniture,
sliding cabinets,
elements of interior design: decorative panels for living rooms, bedrooms or bathrooms, wall panels, niche panels for kitchens,
elements of equipment of public utility facilities, commercial facilities, hotels.


See our
other technologies
Do you have questions? Contact us.
We will be pleased to answer all questions about MELACO's offer, terms of cooperation and orders. Write or call us.
ul. Ciepielowska 9
67-100 Nowa Sól
Poland
Piotr Walczak
kierownik działu sprzedaży
Leszek Niemczynowski
specjalista ds. sprzedaży