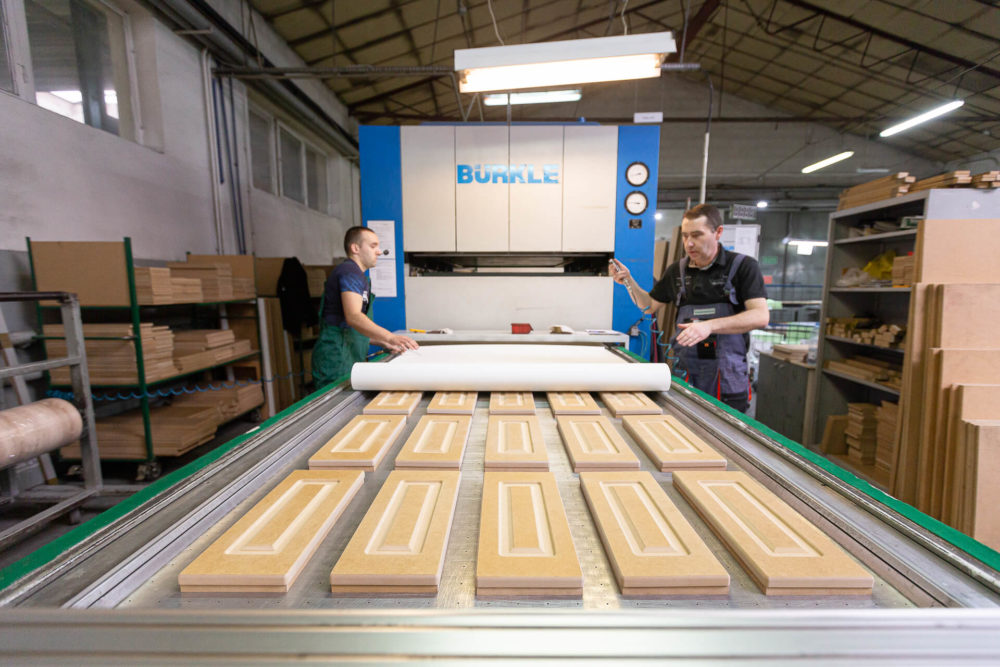 Technology
Vacuum pressing
Reliable furniture finishing technology
Guarantee of a perfect finish
Vacuum pressing is one of the basic technological processes at MELACO used in the production of furniture fronts. On its basis, elements for MELAFOL and MAGIC GLOSS furniture are made.
A thermoplastic film (PVC, PP, PET) is applied to the MDF which is formed by creating a vacuum between it and the board. A great advantage of this technology is the possibility of precise covering of the component in three dimensions (3D). The result is a durable and easy-care component.


See our
other technologies
Do you have questions? Contact us.
We will be pleased to answer all questions about MELACO's offer, terms of cooperation and orders. Write or call us.
ul. Ciepielowska 9
67-100 Nowa Sól
Poland
Piotr Walczak
kierownik działu sprzedaży
Leszek Niemczynowski
specjalista ds. sprzedaży