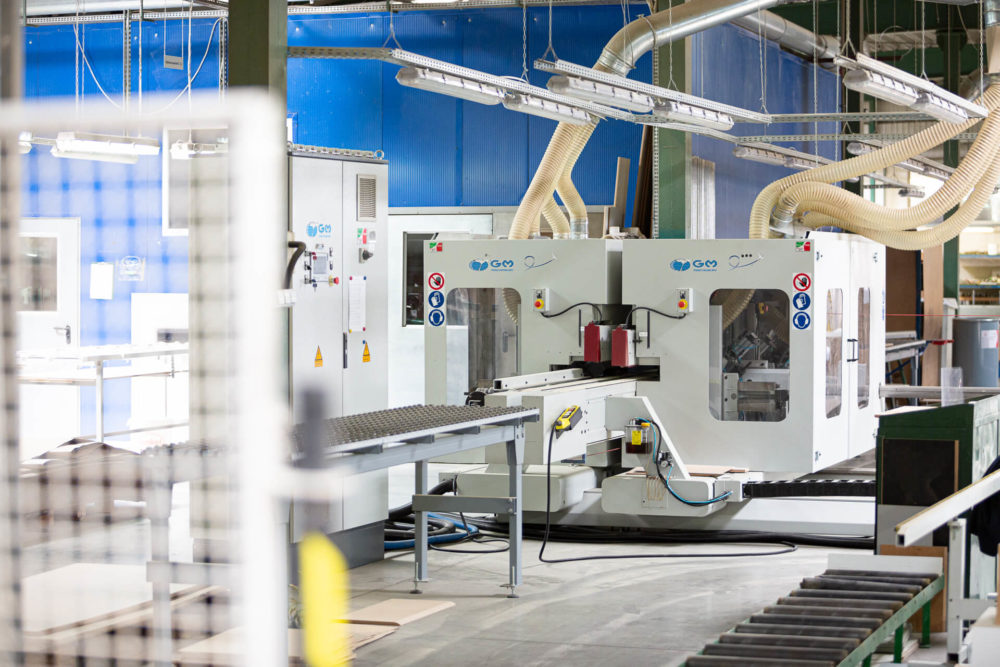 Factory
MELACO machinery park
We use modern equipment with enormous production capacity.
Our machinery consists of the following centers and lines:
CNC machining centres:

single- and multi-headed
beam and raster workbenches
specialist aggregates for FOLDING and MICRO MILLING™ technologies
the range of machining: 3 and 4 axes
max. workpiece dimensions: 2070×2800 mm

CNC drilling centers

vertical and horizontal with the possibility to process two elements simultaneously
grooving and milling capability

CNC panel saws for panel cutting
Double End Tenoners, shaper

5-8 machining heads
high precision machining with diamond tools
verification of dimensions of profiled surfaces using a measuring projector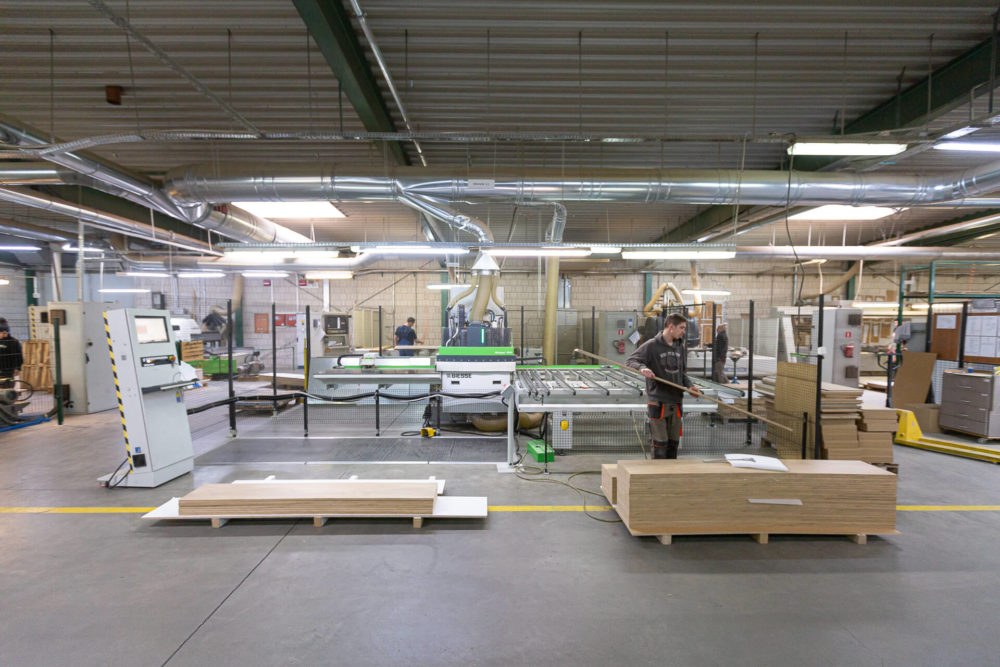 PUR HOT MELT constant flattening lines

opłaszczawianie szerokich płaszczyzn, powierzchni profilowanych i krawędzi postforming
nakładanie kleju dyszą oraz walcem
szerokość obróbcza: 35-300 mm oraz 300-1000 mm

Vacuum 3D pressing line
Linia do formatowania i oklejania wąskich płaszczyzn

PUR HOT MELT adhesive system
machining with the required dimension and angle tolerance
seam-free edgebanding allowing for an invisible adhesive joint

Film cutters

cutting with circular knives and a saw
Do you have questions? Contact us.
We will be pleased to answer all questions about MELACO's offer, terms of cooperation and orders. Write or call us.
ul. Ciepielowska 9
67-100 Nowa Sól
Poland
Piotr Walczak
kierownik działu sprzedaży
Leszek Niemczynowski
specjalista ds. sprzedaży