news
MICRO MILLING™ - the new version of furniture fronts
Furniture fronts have a huge impact on the final look of the furniture and also on the arrangement of the interior. Are you looking for something really unique that will distinguish your collection from the competition? Check out MICRO MILLING™ technology.
Furniture fronts – the way of changing the interior
Furniture fronts play the first fiddle in any kitchen, room or office furniture design. The same way of finishing and motif placed on their surface gives them coherence and brings harmony to the interior design. Moreover, they attract the eye and encourage the customer to get to know the full range of the brand.
The possibility to design furniture fronts according to your own vision is particularly appreciated by designers of niche, limited furniture collections. Furniture fronts in gloss or matt prevail on the market and designers are still looking for solutions that will distinguish their collections from the competition. In order to give furniture fronts an attractive look, furniture manufacturers cooperating with Melaco willingly choose MICRO MILLING™ technology which makes their collections unique.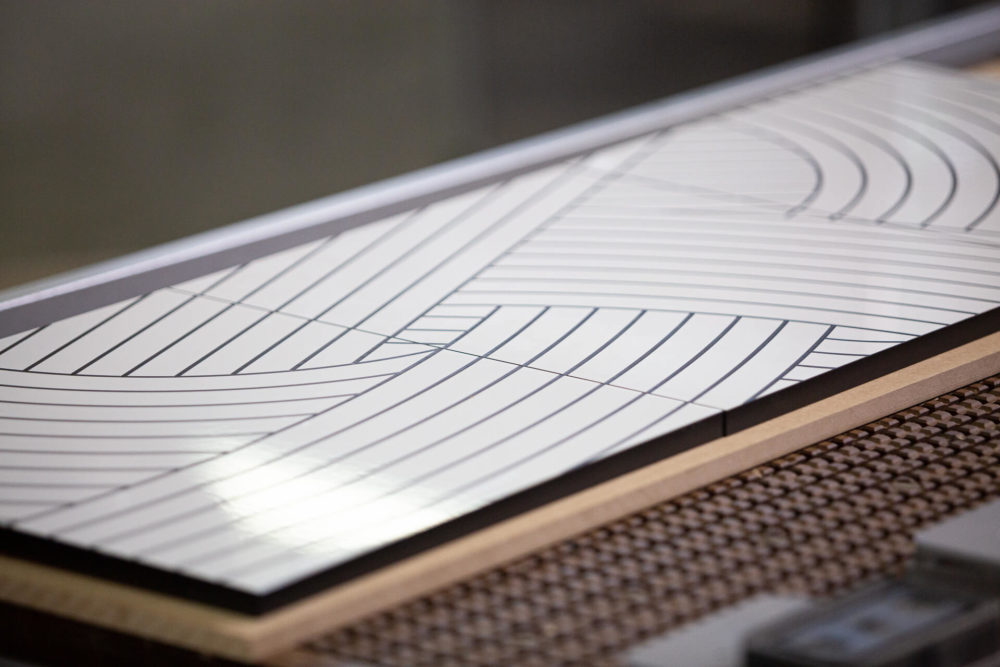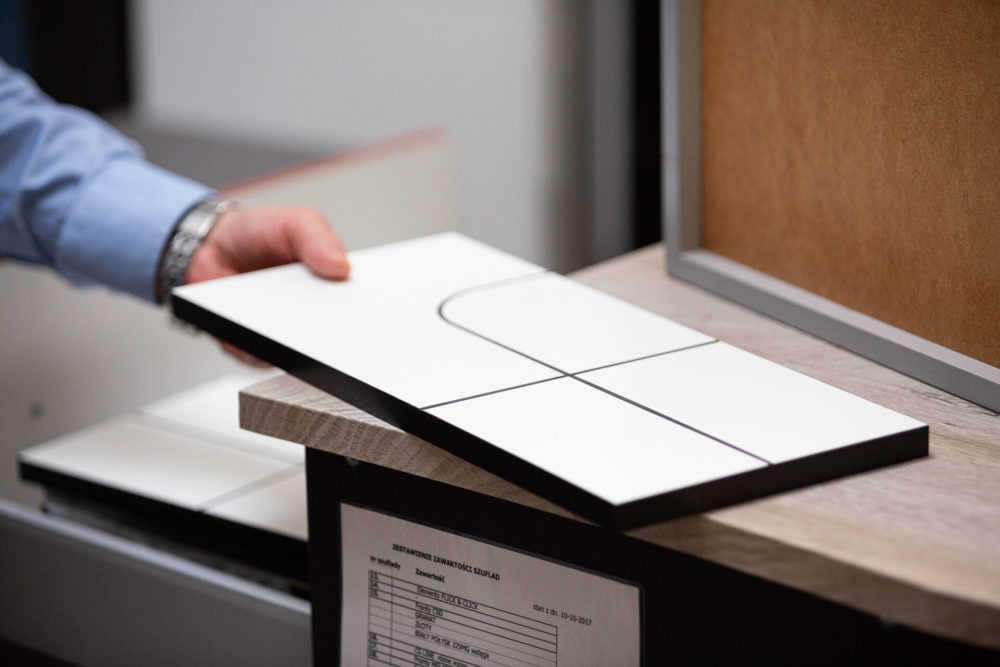 What is MICRO MILLING™?
MICRO MILLING™ technology consists in the precise surface treatment of a COMPLETE SKIN board. However, in order to achieve the intended effect, its front is covered with a two-colour film with a thickness of 200-300 μm. The external layer is milled according to the design. For processing we use special copying units with real-time electronic thickness measurement and diamond mills. Machining with MICRO MILLINNG™ technology is carried out in the depth range of 50 μm-100 μm. We use specialized Alphacam software, which allows us to import and convert very complex graphic designs made by our designers or received from the customer into machine codes.
In the MICRO MILLING™ technology we produce fashionable minimalist lines, modern geometrical patterns, rich baroque ornaments and any patterns chosen by the customer. We use it in the production of components of kitchen, bathroom and room furniture, sliding wardrobes, as well as in interior design and furnishing elements of public buildings, commercial facilities and hotels.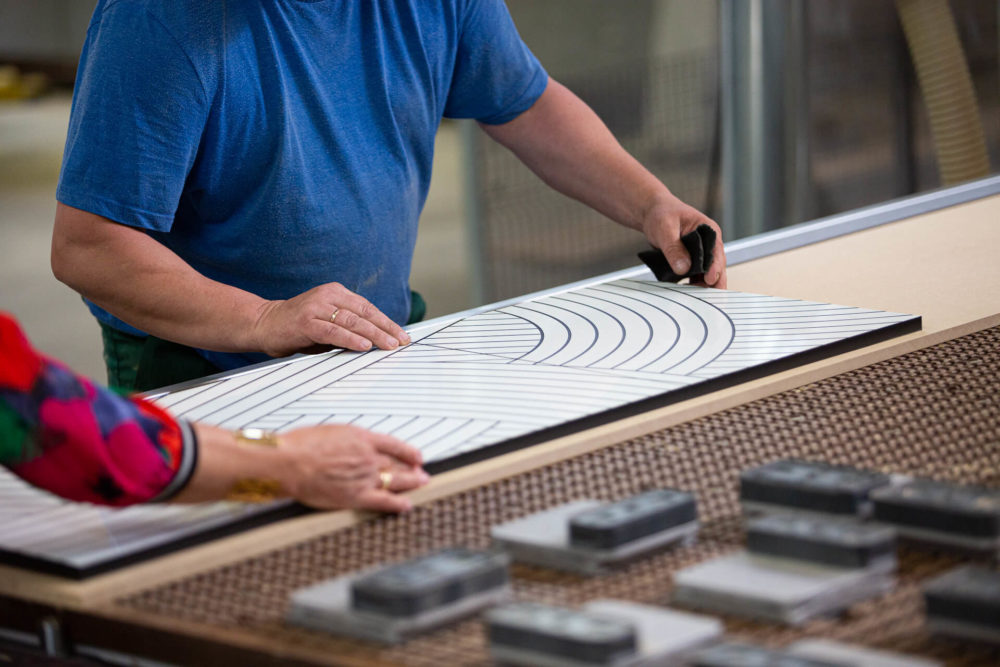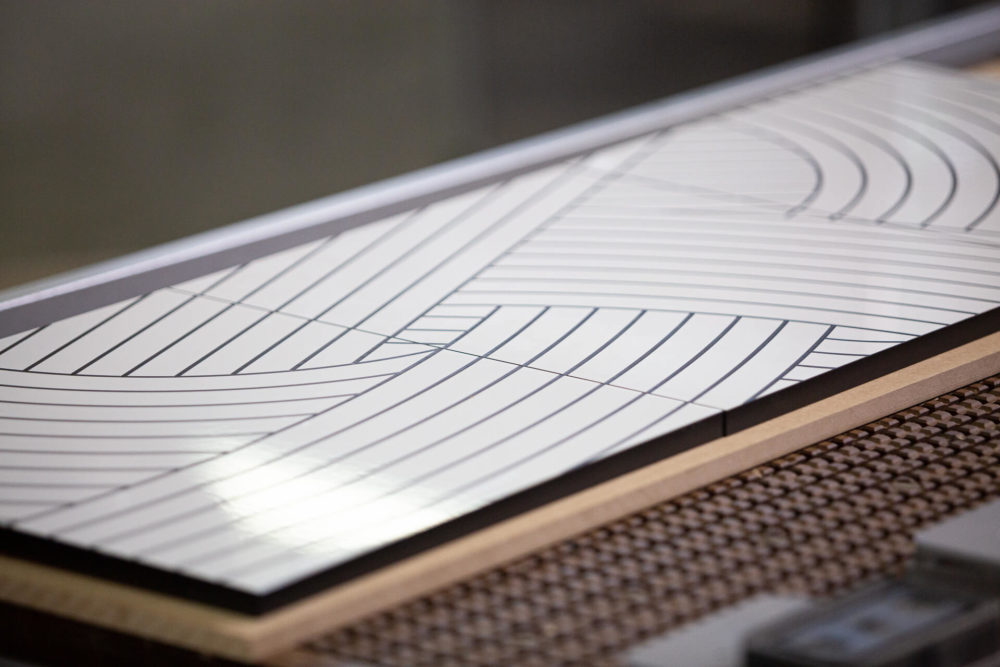 Discover more Melaco opportunities
In Melaco we focus on the quality of finishing, on-time delivery and attractive terms of cooperation. We are famous for the innovative solutions that furniture manufacturers willingly apply in their collections. We offer our own, proven patterns and ways of finishing the boards and we carry out projects in accordance with the client's guidelines. We have a technologically advanced machine park consisting of modern production lines and CNC centres. Get to know our machine park.
Are you a furniture manufacturer and are you looking for a contractor for furniture components? Write to us and order our sampler!
Previous post
No tools, no screws, no pins. Click technology, is an innovative method of joining elements that is conquering the furniture industry. It has already been appreciated by some of the largest furniture manufacturers in Poland, and Melaco's original products, in which we use click technology, are beginning to appear in online shops. See what its innovativeness is all about.
Next post
Kitchen fronts play a key role in kitchen design. They give it character and determine the style of the interior, so their choice should be well thought out. Are you wondering which type to choose? Find out about the most popular finishing options.
Do you have questions? Contact us.
We will be pleased to answer all questions about MELACO's offer, terms of cooperation and orders. Write or call us.
ul. Ciepielowska 9
67-100 Nowa Sól
Poland
Piotr Walczak
kierownik działu sprzedaży
Leszek Niemczynowski
specjalista ds. sprzedaży